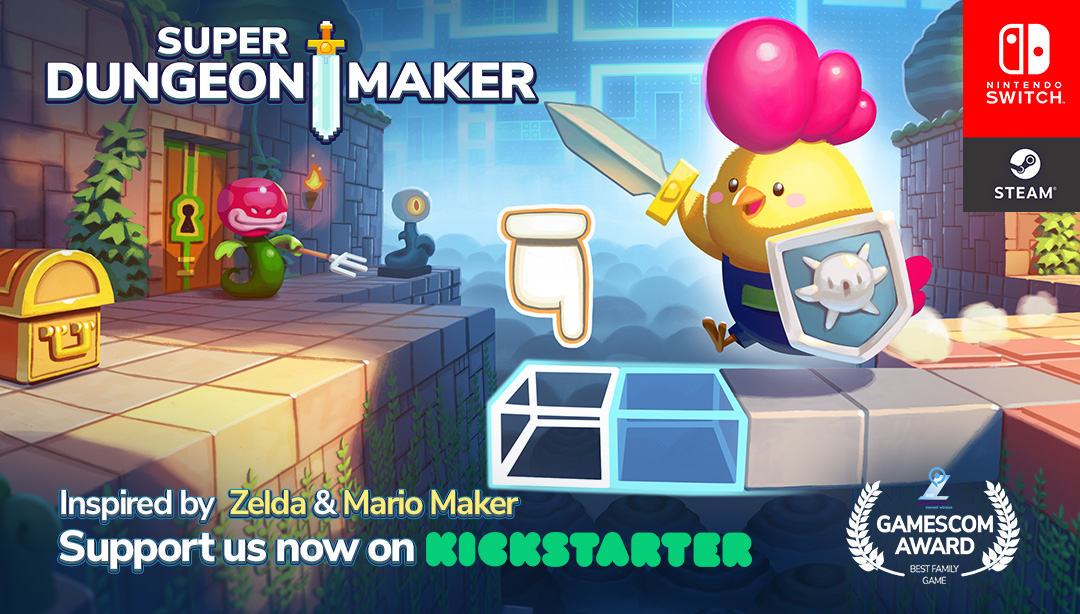 Super Dungeon Maker
Thank you - read carefully - next steps
---
Thank you for making our project a reality! A few things need to happen before we can kick off production and fulfillment.
The first stage of an incredible Kickstarter journey is now coming to an end. For you, the wait begins and we still have a lot of work to do. Of course, we have already worked during the campaign on the rewards but some things are still pending.
What's next?
For us, it is time to make the backerkit store ready. First, we have to wait for Kickstarter to collect the money - this takes on average 2 to 3 weeks. Please make sure that your cards are covered so that your pledges go through and don't get canceled.
Please join our Discord and choose the Super Dungeon Maker role to not miss any new information!
Here's a quick rundown:
First, Kickstarter needs to collect and transfer the funds so we have the money to make the rewards (this can take up to two weeks).
Second, we have to find out how many of the different rewards we need before we can ship them. We'll send out a BackerKit survey to collect this information. That means we are planning the backerkit store for January, you are welcome to check it out and share the link with your friends in case someone wants to become a supporter. Everyone is welcome!❤️
We'll give you a heads-up before we send the survey so that you can watch for it. You don't need to create a BackerKit account to answer your survey. The invitation email contains a link to your personal survey. It is important to submit your responses as quickly as you can since we need this information to process your rewards.
If you need to change your survey responses, purchase add-on items, or update your shipping information, you can click the link in your survey email again or request your survey link under "Lost your survey?" on our BackerKit project page. (This page will only start working after we send the surveys out.)
BackerKit helps us save lots of time by streamlining the survey process, automating data organization, and providing us with pledge management software to make it easy to process your pledge reward shipments.
If you used your Facebook credentials to log in to your Kickstarter account, the BackerKit survey link is sent to the email address you use for your Facebook account. If you have another email address that you prefer to use, please contact me.
When everything is finalized we will share with you an overview of what will be added through the Kickstarter campaign for Steam & Nintendo Switch!
A huge thank you to all our supporters and followers for your support.
Please note that we also make over Christmas and new year off and treat ourselves to some vacation but we´ll keep you updated on what is going on and how far we are with our work!
We can't wait to send you your Super Dungeon Maker keys.