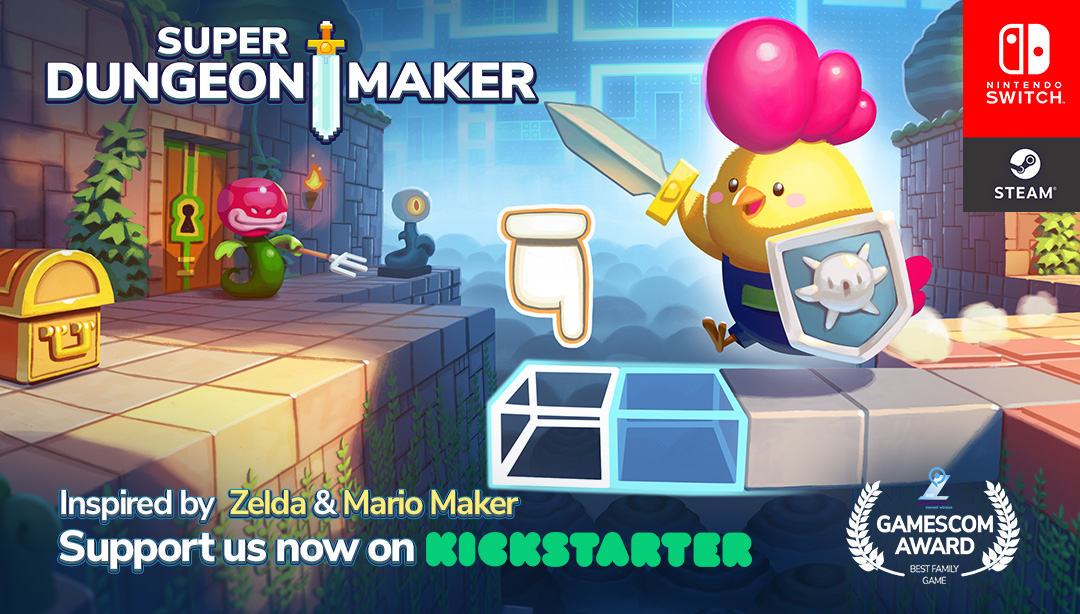 Super Dungeon Maker
Super Dungeon Maker x Kickstarter
---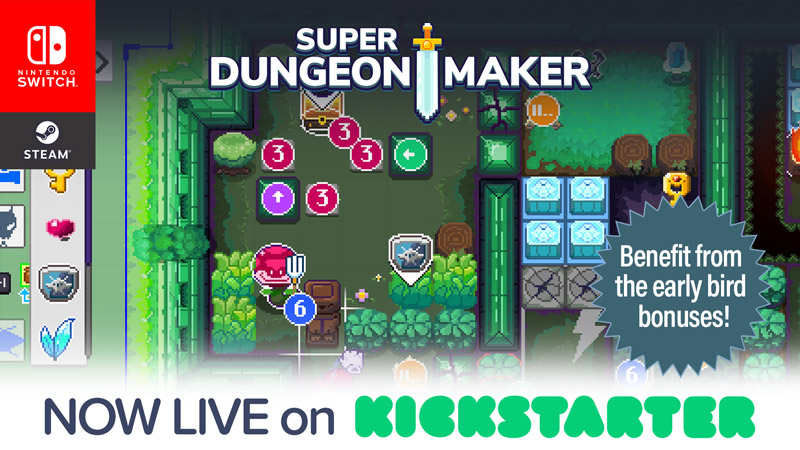 Help us bring the game to Nintendo Switch and add new content for PC and Switch!
Drum rolls…we just pressed the button, IT IS ALIVE! OK ok, I´ll stop with these word games ;)
Super Dungeon Maker is live on Kickstarter!
Other ways to support us - Let´s get loud!!! 🎉
These first days of the Kickstarter will have a HUGE impact on the whole campaign. Even if it's not a good time for you financially, it would be fantastic if you supported us on your favorite social media platforms.
like, share, retweet, upvote,...
Now it´s all serious let´s rise to the top and above all together! If you have any questions just drop them in the comment section of our Kickstarter don´t be shy!
Key Features:
Build your own dungeons easily in just a few steps
Cross-platform compatible through MOD.IO
Channel mechanic makes it easy to "program" creative or complex dungeons.
Endless possibilities for puzzles
Decorate your level as you like
Play thousands of dungeons from the community
Optimized for Joycons/Gamepad and mouse/keyboard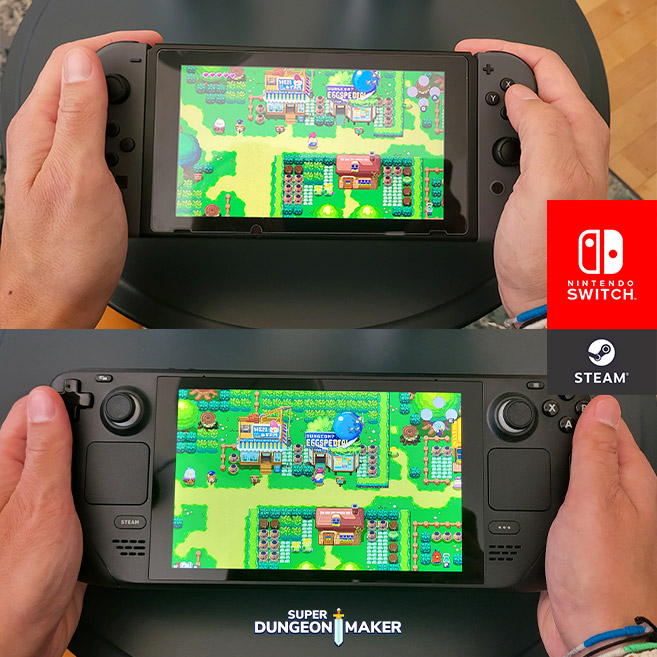 The porting to Nintendo is very cost-intensive, as it also has to be done externally, and we would like to cushion these costs with a Kickstarter and deliver great packages to you in time! Since we also have some ideas to improve and expand Super Dungeon Maker (like a Singleplayer Campaign) we hope for your support to achieve more than just the porting goal.
Thank you all so much for your support!
Your team @FIRECHICK and @rokaplay
Files
🔑 Steam key ONLY - EARLY ACCESS
Oct 11, 2022
SuperDungeonMaker_Demo.zip
182 MB
Nov 01, 2022